Summary:
If the public certificate installation fails in the NVR, you need to check if the format is correct.
NOTE

: Using HTTPS is recommended if your storage device is connected to 
the external internet or installed in a security-critical environment.
Step By Step Guide:
If the certificate extension is 'cer', it will not be installed in the NVR.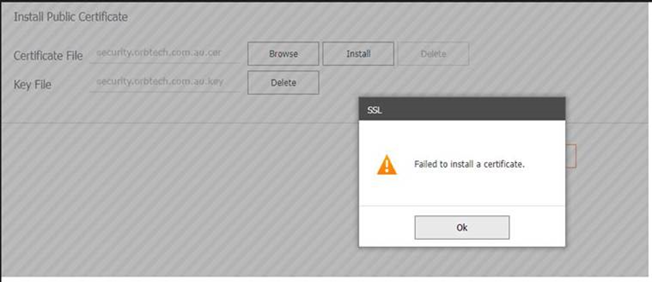 Both certificate files cer and crt are in the same PEM format, but the extensions vary depending on the operating system.

In this case, please acquire a certificate in crt format and try it.